Signature Showcase
Chengdu East HSR Integrated Development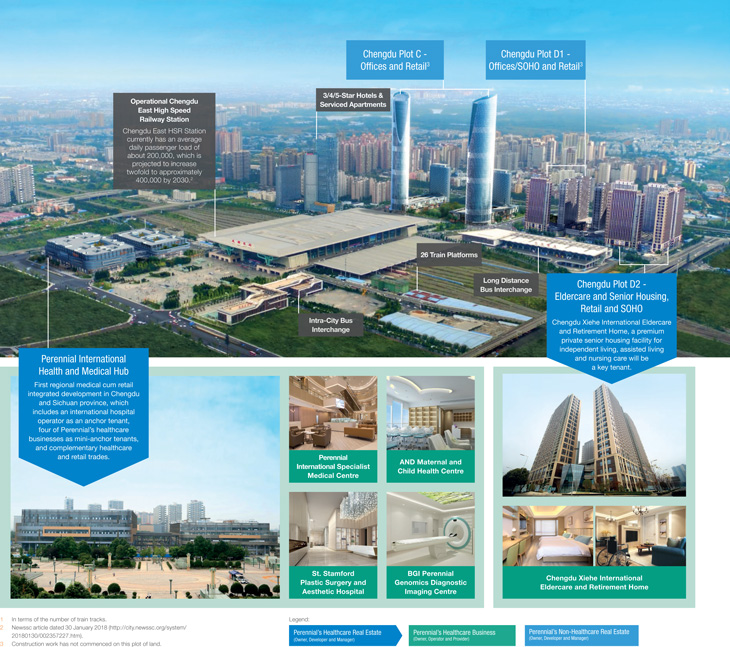 The Chengdu East High Speed Railway ("HSR") Integrated Development is the first signature showcase of Perennial's integrated real estate and healthcare strategy in China. Measuring over 14.2 million square feet in total gross floor area, the large-scale mixed-use development comprises Perennial International Health and Medical Hub ("PIHMH"), Chengdu HSR Integrated Development Plot C, Plot D1 and Plot D2 ("Chengdu Plot D2").
The integrated development will host a holistic mix of medical, eldercare, senior housing, office, retail and SOHO components when fully completed. Strategically located at the operational Chengdu East HSR Station, one of the largest HSR Stations in China, the development also enjoys unrivalled transportation connectivity.
Perennial's integrated capabilities enable it to capture the synergies created between the real estate and healthcare components and set in motion the execution of many similar iconic HSR healthcare integrated mixed-use developments across China.